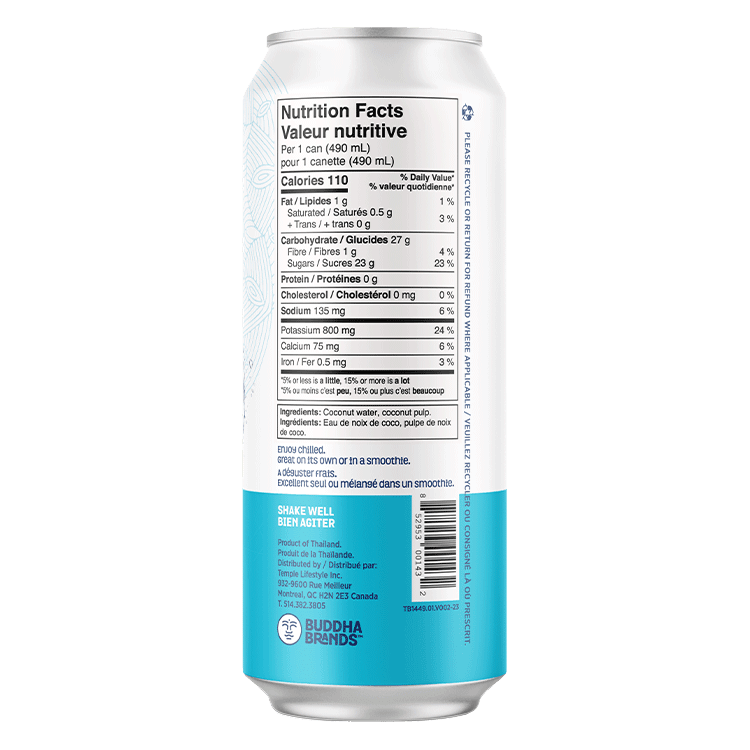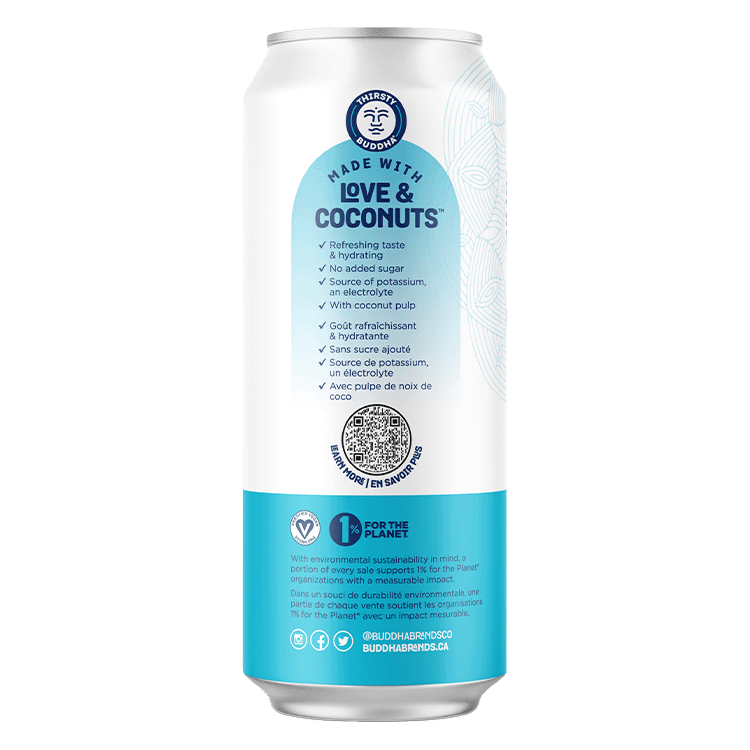 Nourish your body with the natural benefits of Thirsty Buddha® Coconut Water. Made with 100% pure and natural coconut water, no added sugar and never from concentrate, Thirsty Buddha® Coconut Water is the perfect way to stay hydrated and energized throughout the day.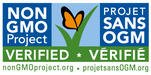 Benefits

Ingredients

Ratings & Reviews

FAQs
Hydrate Better
Unlock the power of coconut water for a healthier you
Natural Hydration
Rich in Essential Nutrients
Naturally Sweet and Refreshing
Unparalleled Quality
Mix It Up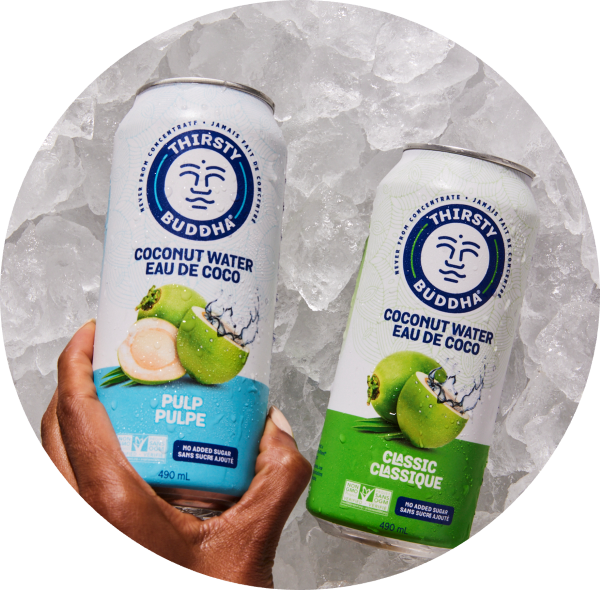 FAQs
How is your coconut water processed?
Where do your coconuts come from?
Are any of your coconut waters from concentrate?
Why is there such high sugar content in your coconut water?
How long is my coconut water good to drink after I open it?
Does your coconut water need to be refrigerated?
What are the benefits of drinking coconut water?
Is coconut water safe to drink during pregnancy?